Special Events at First Assembly of God
Now more than ever, anxiety is prevalent in our culture.  It affects the lives and health of the young and old alike.  With His Word and clinical mindfulness, God empowers us to understand and manage anxiety so we can live with confidence and clarity.
Join us as we learn how to conquer the temptation to be anxious.
Understanding what happens in the brain when anxious.
Identifying and implementing anxiety-disarming techniques.
What God says about anxiety.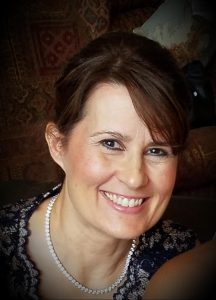 Rigged in Your Favor Conference
"How the love of God ultimately rigs everything in your favor through Jesus!"
The "Rigged in Your Favor" teachings will help you develop a deeper intimacy with God and increase your spiritual satisfaction and fruitfulness.  These truths will help you to find dramatic and miraculous answers to prayers that will benefit you, your family, and the ones you love.  They will also help you to influence and affect your community and beyond.  Lisa's desire is to share the love of the Father that will lead you into encounters with Jesus and the Holy Spirit that will bring you into your best life now!  God has rigged things in your favor!
Sunday, September 12th at 10:00 AM
Saturday, September 18th from 10:00 AM to Noon, and 1:00 PM to 3:00 PM
Sunday, September 19th at 10:00 AM