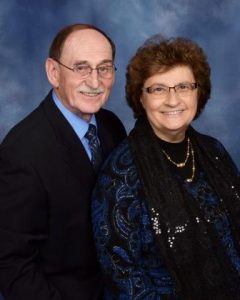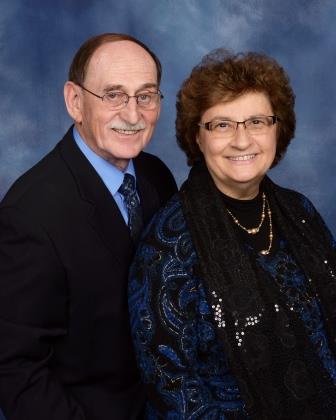 Pastor Michael & Elizabeth San Soucie
Pastor San Soucie and his wife, Elizabeth, have been part of the First Assembly family since 1970.  When they first moved down from Alaska, they were accompanied by their daughters Lisa and Brenda, who have since moved away and started their own families. When not working inside the church, Pastor can often be found in the garage out back of the church.
Pastor John & Samantha Osborn
Pastor John Osborn, an Evangel graduate, took his first steps in the ministry at First Assembly in April 2020. With his wife Samantha, they are involved in many areas of the church including Chosen Youth Ministries, Refined Young Adults, various outreach efforts and the worship team. John's passion is for the youth of today that they would experience God for themselves and become effective disciples of Jesus Christ. 
Pastor Chris and Christine Haughey
Pastor Chris was born in Chicago and he graduated from Vanguard University, CA as a Religion and Bible major. He married Christine in 1972 and became credentialed with the Assemblies of God in 1975. He pastored in Ellenburg, NY for 6 years. He served 20+ years in the United States Air Force and has now been a manager at AutoZone in Plattsburgh for 24 years and counting.