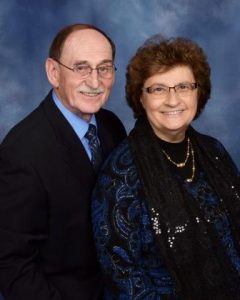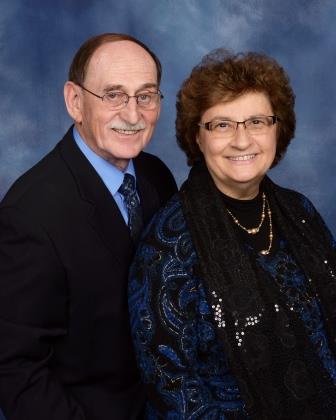 Pastor Michael & Elizabeth San Soucie
Pastor San Soucie and his wife, Elizabeth, have been part of the First Assembly family since 1970.  When they first moved down from Alaska, they were accompanied by their daughters Lisa and Brenda, who have since moved away and started their own families. When not working inside the church, Pastor can often be found in the garage out back of the church.
Pastor Jim & Jennifer Miller
Pastor Jim joined the pastoral staff at First Assembly in 2004 as Associate Pastor.  He and his wife, Jennifer, both grew up in our church family.  After moving away for a year to pursue God's plan in another part of the state, they came back permanently on staff.
Pastor John & Samantha Osborn
John Osborn was born in Plattsburgh in April of 1992 but spent his upbringing in many different places. His family ended up in Dallas, TX in 2008 where he finished high school and his Associates degree at the local community college in Music with emphasis in Composition. From there he completed his Bachelor's degree at Evangel University with a Music major and a Biblical Studies minor. Spending the summers between semesters back home in Plattsburgh, John met Samantha who would become his wife 5 years down the road. His two greatest joys in life are seeing the evident transformational power of God in others and making people laugh. His passion and calling is to see the youth chase after their Creator with all they are. In a world where the Faith is questioned and challenged at every turn in life, John is determined to provide a safe, fun environment where the youth of the Church can freely explore the deep questions of life so they are prepared to stand firm for the Faith whether they go off into the work force or a university. All glory and honor to the One worthy!